4 tags
"Grace upon grace upon grace upon grace"
– Repeat (via awelltraveledwoman)
6 tags
"Es más rico el rico cuando empobrece que el pobre cuando enriquece."
– The rich person is richer when he becomes poor, than the poor person when he becomes rich. Mexican Proverb
6 tags
5 tags
"La primavera ha venido, colgando las golondrinas un libro en cada nido."
– Rafael Alberti
4 tags
"There are days when solitude is a heady wine that intoxicates you with freedom,..."
– Colette (via lifeofawhiskeydrinker) And then there are some when it's all three.
5 tags
6 tags
"…have patience with everything unresolved in your heart and to try to love the..."
– Rainer Maria Rilke, Letters to a Young Poet (via musingmenagerie)
5 tags
"A heart well worth winning, and well won. A heart that, once won, goes through..."
– from Our Mutual Friend by Charles Dickens (via musingmenagerie)
5 tags
"El que lee mucho y anda mucho, ve mucho y sabe mucho."
– Miguel de Cervantes
"It is so hard to leave — until you leave. And then it is the easiest goddamned..."
– John Green, Paper Towns (via bookmania) Yes.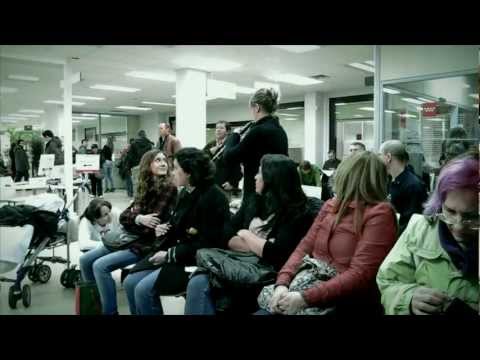 "I would rather own little and see the world, than own the world and see little..."
– (via rkolun)
4 tags
2 tags
3 tags
"We believe we are in touch with a greater amount of people… This is the illusion..."
– Anaïs Nin
3 tags
"The greatest good you can do for another is not just share your riches, but..."
– Benjamin Disraeli
2 tags
3 tags
8 tags
3 tags
1 tag
7 tags
3 tags
"Once a journey is designed, equipped, and put in process, a new factor enters..."
– John Steinbeck, Travels with Charley in Search of America
4 tags
3 tags
2 tags
6 tags
"Everything worth doing starts with being scared."
– Art Garfunkel
3 tags
6 tags
6 tags
"…And I will love with urgency but not with haste."
5 tags
4 tags
"Open the doors with joy, and close them softly."
– Judy Graner
4 tags
"For last year's words belong to last year's language And next year's words..."
– T.S. Eliot (via musingmenagerie)
5 tags
"I loved words. I love to sing them and speak them and even now, I must admit, I..."
– Anne Rice
4 tags
6 tags
6 tags
"Let us tenderly and kindly cherish, therefore, the means of knowledge. Let us..."
– John Adams
3 tags
"But friendship is precious, not only in the shade, but in the sunshine of life,..."
– Thomas Jefferson
6 tags
4 tags
4 tags